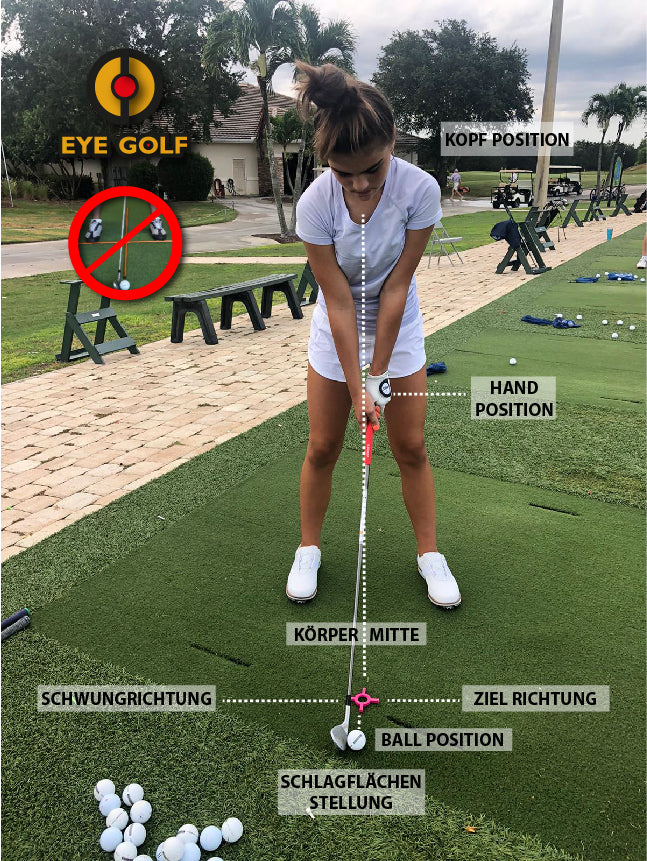 WHAT IS THE POCKET PRO

The Pocket Pro is a newly developed alignment aid with unique advantages. 2 lines and 1 circle, combined in a compact and practical pocket size, allow for easy and uncomplicated control of many basic golf swings. Because everyone needs basics! No matter what skill level. From the drive to the putt. With the Pocket Pro, improving your game and increasing your skills has never been easier. The alternative to tour sticks!

WHAT CAN THE POCKET PRO

With the lines of the Pocket Pro you can see if you are aiming correctly, your body is in the right position and your ball is lying correctly. These basics are so important, but so easy to see with the Pocket Pro, you don't need to be a pro anymore. This is exactly the idea behind the Pocket Pro!
Learn, improve, control or try out, effortlessly, easily out of your pocket! The circle in the Pocket Pro encourages a more rounded body rotation. This prevents the sway. Swing mistake No.1 worldwide. Tip: With good basics it's automatically easier to swing.

WHAT DOES THE POCKET PRO

Alignment control with traditional tools is partial
cumbersome and is therefore often neglected! Especially in the short game, where target precision and ball position are crucial for the success of the shot. The Pocket Pro gives you the flexibility to practice basics more effectively anywhere. This prevents mistakes, saves hits and takes you to lower HCP classes! The Pocket Pro is the perfect companion for every golfer!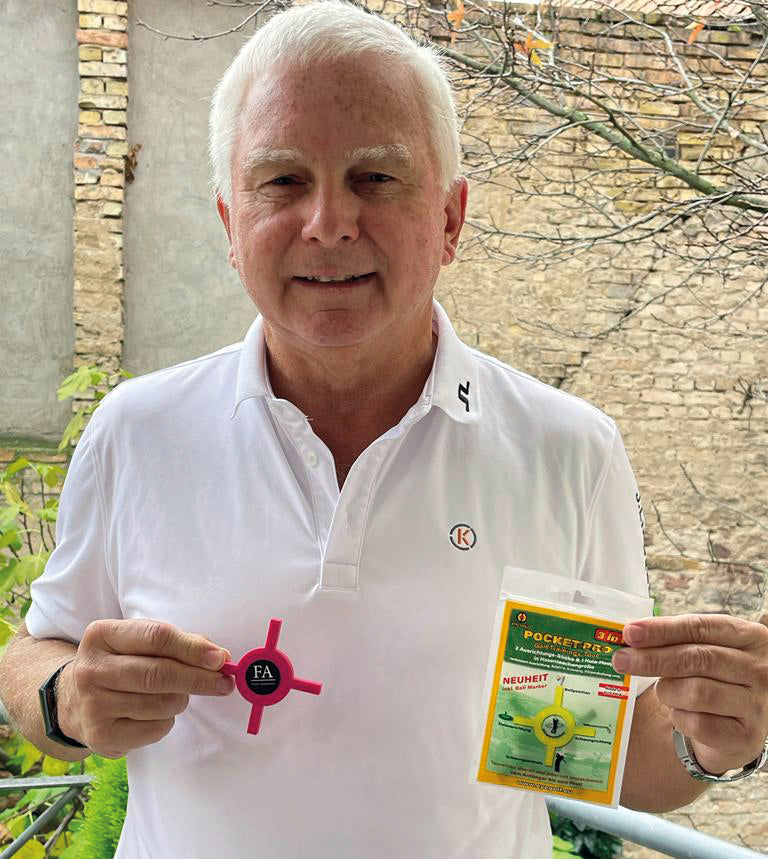 FRANK ADAMOWICZ
There are many training aids, but only a few that are as easy to use as the "Pocket".
Pro", always with you and flexible for your entire game. Many of my students keep asking me about alignment, swing plane training, and most importantly, proper ball position. Exactly
you can now control, practice or improve independently with the Pocket Pro.
As the national coach, I can only say that with the Pocket Pro, amateurs get what makes a top player:
Solid basics!
Also makes a great gift for anyone who loves golf! Have fun with it!
Your Frank
The Frank Adamowicz Pocket Pro
HOW DOES THE POCKET PRO WORK
The easy handling of the Pocket Pro is just one of its many advantages. Marc and Marco will playfully show you everything you need to know about using the Pocket Pro!
HOW DOES THE POCKET PRO WORK
The basics of the long and short game
In these videos, Marc and Marco demonstrate how easy it is to do
the various basic strokes in golf with the Pocket Pro
can be properly trained! Have fun imitating...